Used Ram 1500 in Southfield MI Metro Detroit l Southfield MI
Used Ram 1500 in Southfield MI


View Inventory
Glassman Auto Group recommends the used Ram 1500 in Southfield to those customers who demand a premium experience from their truck. Ram took over the luxury truck industry many years ago, so those models are still available and relevant to thousands of people who might want to buy a truck in this state. People visit us from far and wide to get the advantages of our pre-owned inventory of trucks. The luxury truck was a thing of pure imagination before Ram came along and made it happen for customers in Southfield. It was more than a few years ago that Ram decided to fully decorate their Ram trucks with features like: Leather-appointed seating, Authentic wood accents, LED headlamps and taillamps, Driver-assist features, Soft touch dashes and door panels. While the look of a used Ram 1500 will never come across the same as a smaller vehicle, it's something of a work of art to interact with each day. Even if you're heading out for an epic fishing trip this weekend, there's nothing wrong with stepping into a cabin that caters to your comfort.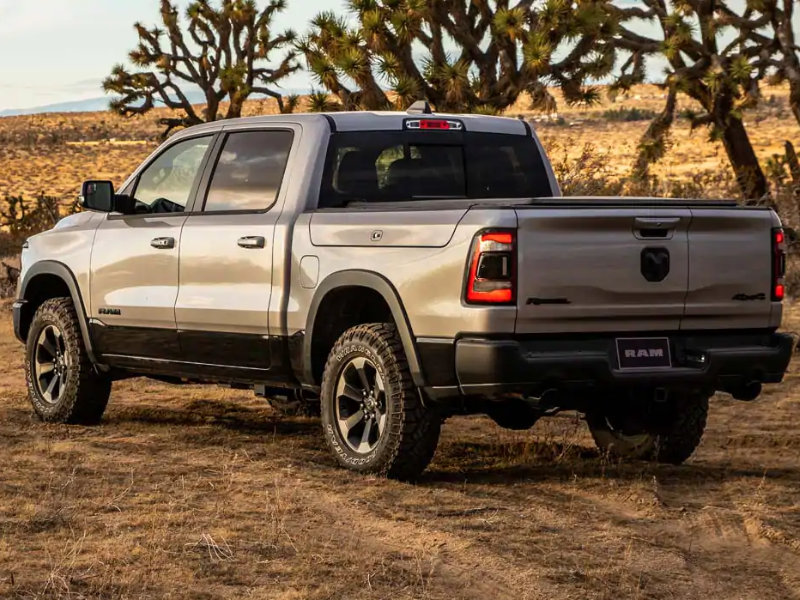 Leather-Appointed Seats
The seating in a used Ram 1500 is the first thing that might catch your attention while you're shopping for trucks in Southfield. The rear seats on models within the last few years are going to have a reclining function, something that was a first in this class. Glassman Auto Group has a team of sales professionals that love showing off Ram 1500 inventory, so be sure to get the full tour of any Ram 1500 interior. You'll see models with leather-appointed seats, spacious rear seating, and soft doors and panels that resemble what you'd get in a luxury vehicle.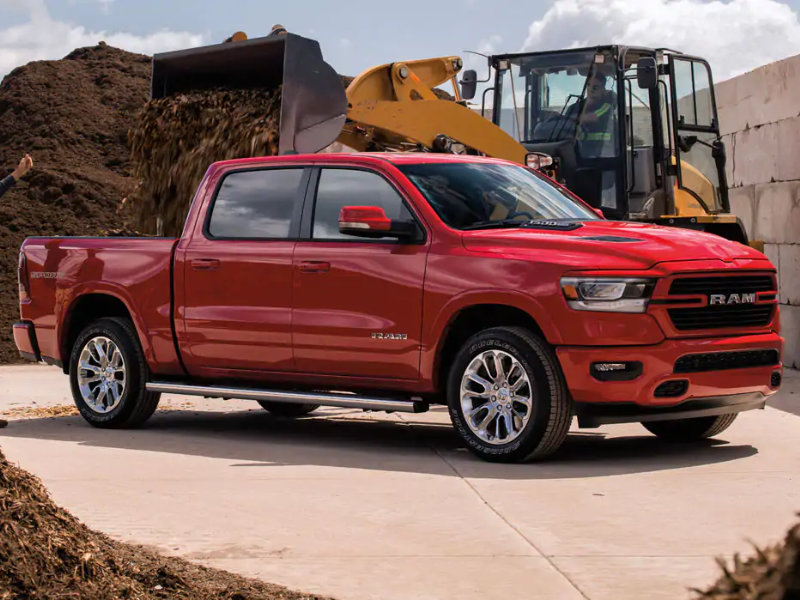 A light duty Ram 1500 is the most awarded light duty pickup in America for a good reason. No one gives you as many trim choices as you'll find on a Ram 1500. In 2016, the model featured trims like the Tradesman, Express, SLT, Rebel, and Laramie. You'll frequently find special edition Ram 1500 models to choose from, too. When Ram finds a model that's special to so many people, they take the time to develop customized trims for each of their customers. You can add even more customization after you buy a used model.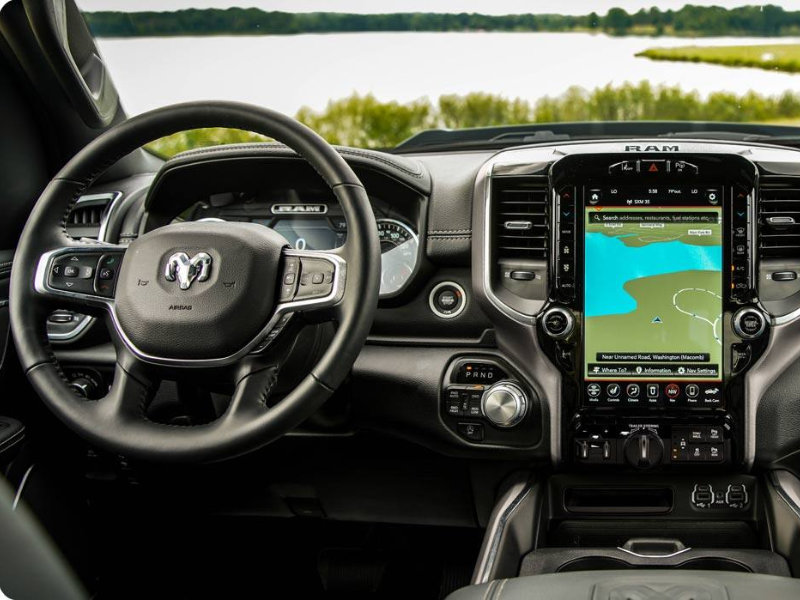 Towing Capacity
You can tow a lot of weight on a Ram 1500. Some models have features that help you to keep track of your trailer. If you shop used Ram models from the last decade or so, you have trailering cameras to keep track of your haul. Models from the last few years also feature a blind spot monitoring system. Ram was one of the first truck brands to add this feature.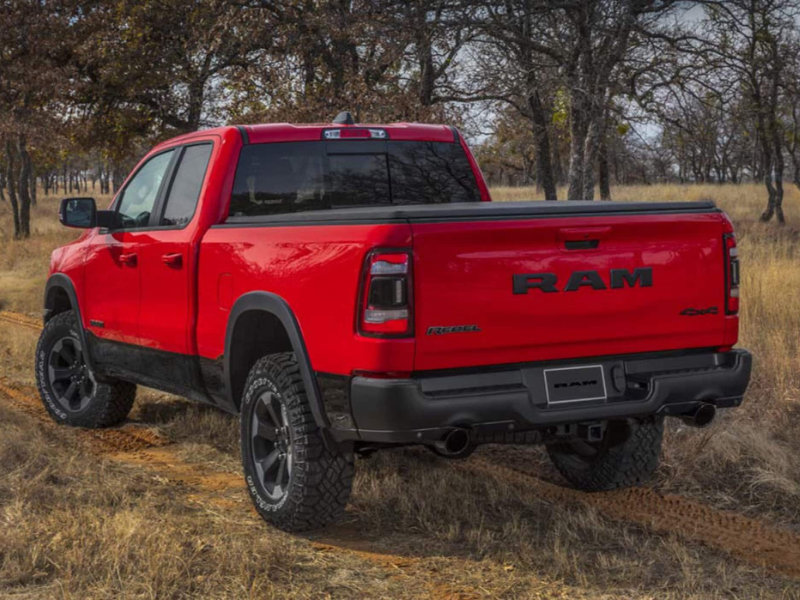 Buy it Used at Glassman Auto Group
People usually know why they're buying a used Ram 1500 in Southfield, but it doesn't hurt to know that there are reasons outside of your own for buying used. There's a lot of convenience, savings, and common sense in a used vehicle purchase. That's why so many people are saying goodbye to the new section and heading over to our used showroom floor this year.
Keep More of your Money
It's hard to say goodbye to money. Nowadays, it's like it barely has time to say hello at all before flying away into someone else's hands. When you buy a used truck, there's going to be more money that goes home with you. The down payment on a used truck is a lot lighter than a new model, and you'll pay less every month also.
Easier Finance Approval
Getting approved for financing doesn't have to be something you dread. Many people go into a new vehicle buy with their breath held and fingers crossed. That's because it's sometimes so much tougher to get approved for a new vehicle. Instead of holding your breath, shop used instead. Pre-owned models are much easier to get approved for.
Know More About a Truck
There's not a whole lot to know about a new model yet except that it's new. Used models have a history lesson to share with you. If you really want to see proven performance, a used truck is the only choice for you.
We have a large collection of Ram 1500 models this year, including favorites like the Longhorn, Tradesman, Rebel, and Laramie. If you'd like to test drive or learn more about any model you read about online, you can call or write to our online team to discuss your options for financing.