Michigan REVIEW – 2019 Subaru Ascent for Sale in Southfield, MI
Michigan REVIEW – 2019 Subaru Ascent
View Inventory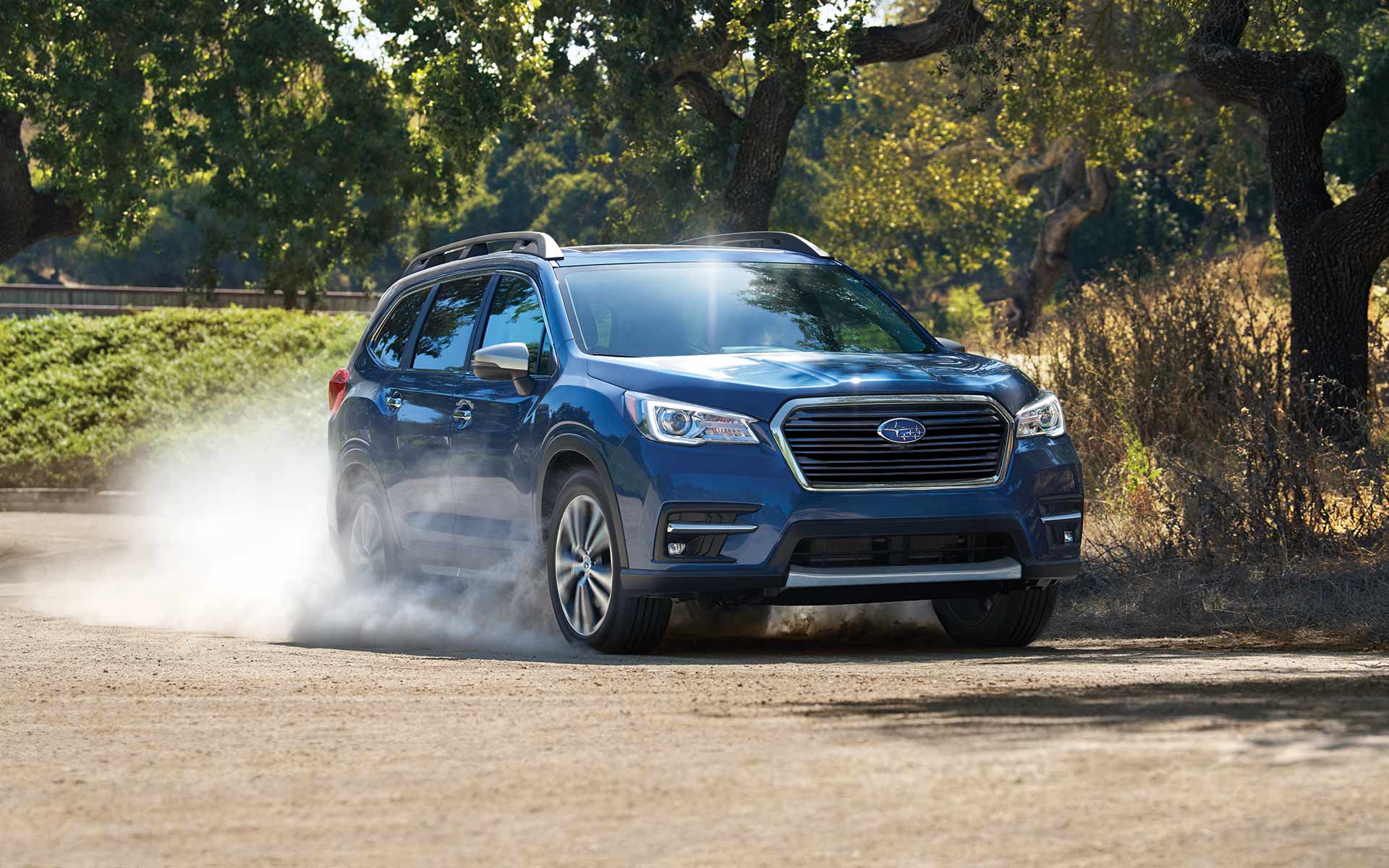 Vehicle Overview
The always innovative Subaru is adding a new vehicle to their lineup. The 2019 Subaru Ascent is set to launch the brand into the full-size SUV market, and they clearly intend to go straight to the head of the class. As a brand the carmaker boasts more customer retention rate than any other in the North American market. People who buy Subaru's love to go back and buy another when they get ready for a new car. The only problem is that sometimes families grow large enough that a hatchback or a crossover just won't do the trick. The three-row Ascent was designed just for that buyer, and the Michigan review expects it to be just what the whole family needs. If your family needs a people hauler with great mileage and safety ratings, contact the Glassman Auto Group for information about pre-ordering this newest achievement.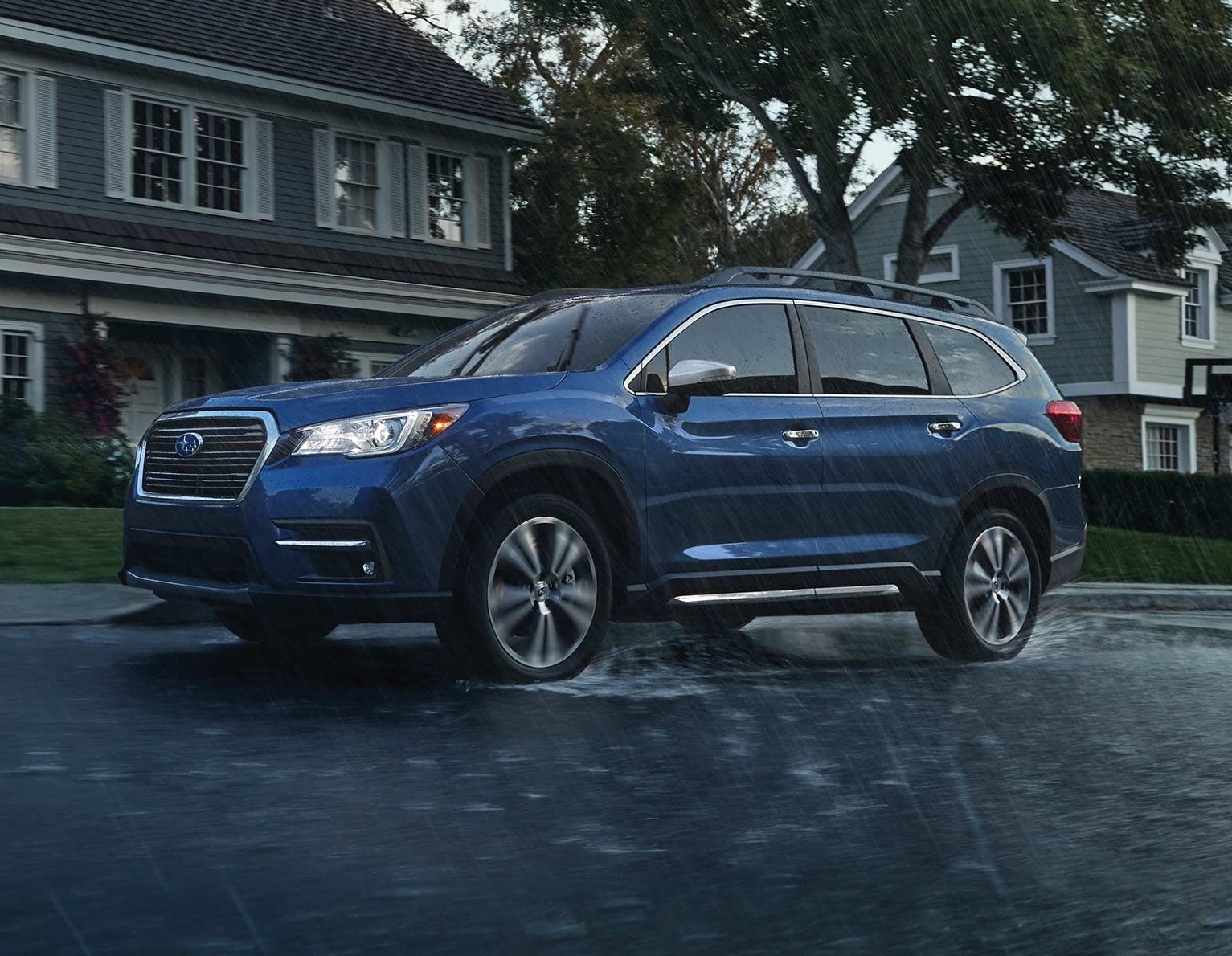 2019 Subaru Ascent's Exterior
The engineers didn't stint on making the outside any less impressive than the interior. Based on the same platform as the CrossTrek and the Impreza the SUV is distinguished with a strong outline and a wide grill that's still recognizably Subaru. In fact, with the lengthened and bolstered platform, this car really looks a lot like the CrossTrek's beefier big brother. Our review considers it an attractive and impressive vehicle, and of course available in 3 levels of trim. The Standard has 4 color options, but the Premium and Limited Editions offer twice that number. Glassman Auto Group of Michigan can help you find the perfect trim and colors to personalize your new family car when you contact one of their customer service reps in person or online.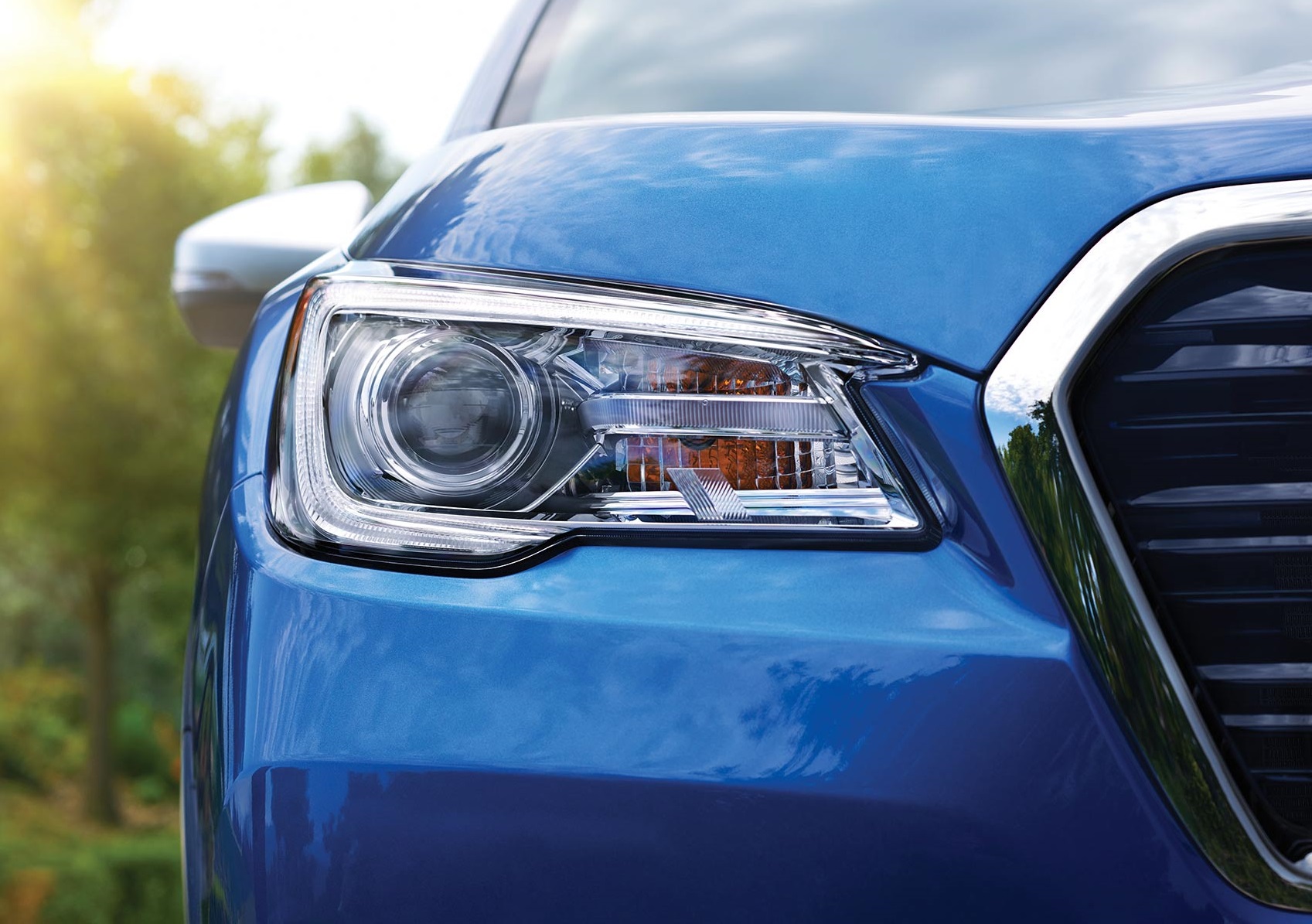 2019 Subaru Ascent's Interior
The carmaker previously tried a larger SUV, and the Tribeca failed because it was simply too small. The 2019 Subaru Ascent did not make that mistake. With 3 rows of seating spread over a length of 198 inches, this is the biggest Subie ever made. Since this is a passenger-hauler a lot of effort was put into making the interior comfortable for everyone. Sunshades, overhead ventilation and a reading light are there for everybody on board. Eight USB ports and numerous power outlets and Wi-Fi ports ensure connectivity for the whole family. The vehicle accommodates Apple CarPlay and Android Auto and there are conveniently placed ledges to set your phone for easy access. The use of space is well designed and very recognizable as the same brand consumers have learned to love. The car can be ordered as an 8-passenger vehicle with bench seating, or captain's chairs are also available that reduce capacity to 7 passengers.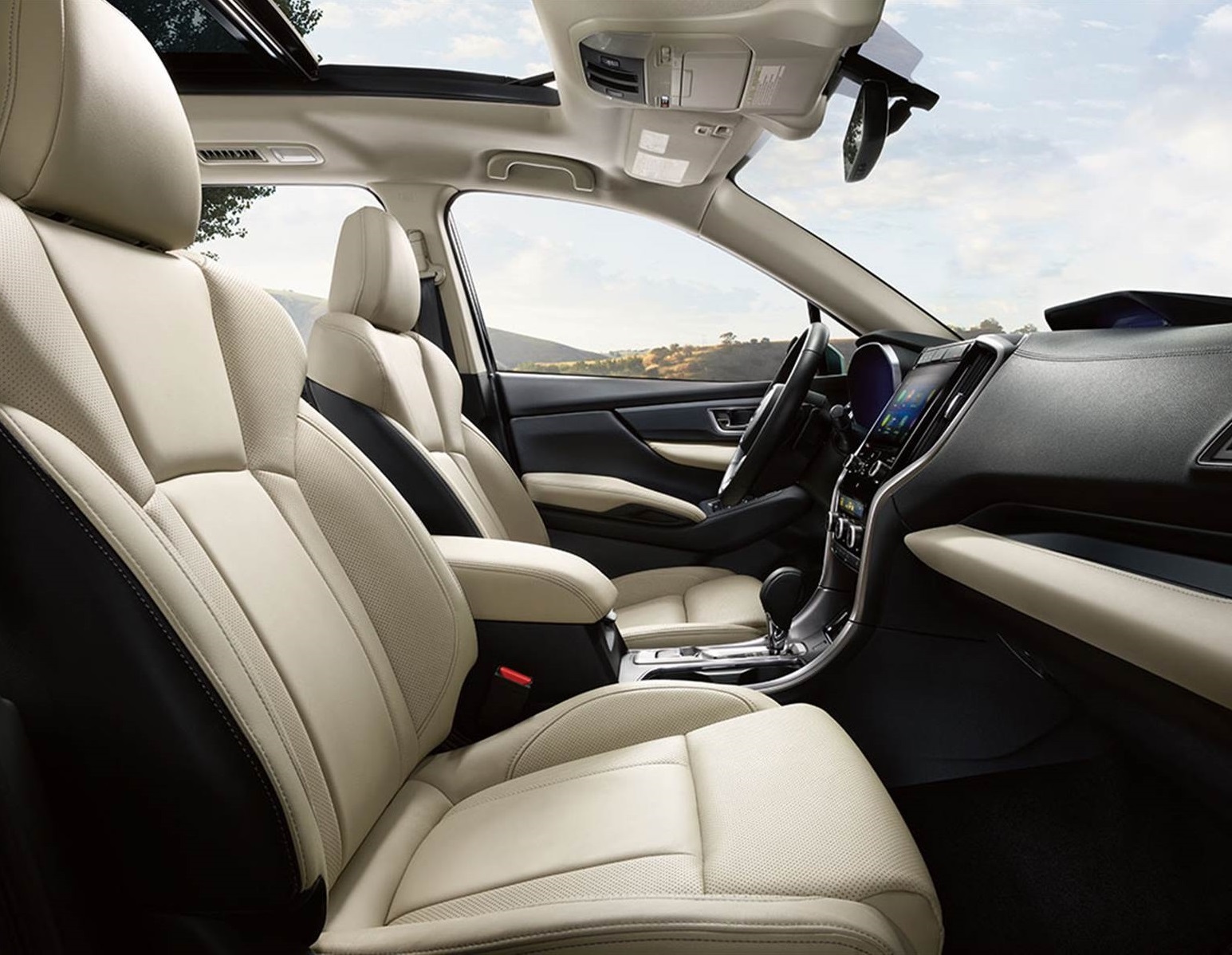 2019 Subaru Ascent's Mechanical
Hauling people often comes along with hauling things, and engineers did not leave that out of the equation. Equipped with a 5000lb tow rating and a standard Class III hitch the 2019 SUV will accommodate a family who brings along all the outdoors toys. Trailer stability assist was added to keep the vehicle stable when towing as well as when cruising. Of course, the all-wheel drive is included, and hill decent control was added as well for peace of mind when traversing Michigan's scenic back roads. The Michigan review highly recommends this vehicle for families who like thier outdoor play time and all the toys that go with it.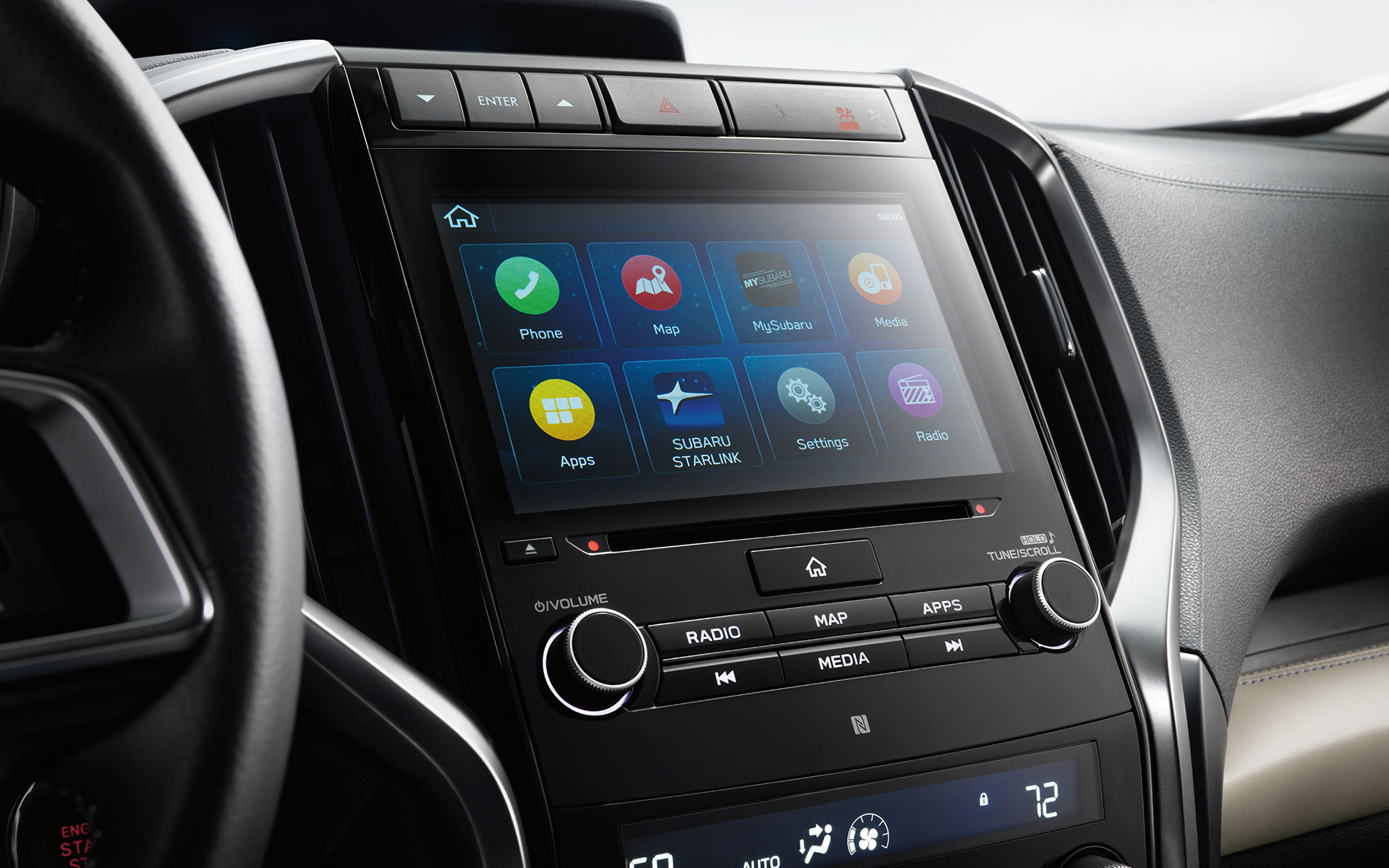 2019 Subaru Ascent's Powertrain
Subaru is debuting their 2.4 liter direct-injection turbocharged flat-four engine for this new addition to the lineup, and they are clearly aiming for best in class fuel efficiency. Coupling the engine with a continuously variable transmission completes the powertrain's emphasis on gas consumption. Paddle shifters do allow for imitated engine braking, and the shifting is barely noticeable with the closely spaced gears. The engine itself is capable of generating 270 horsepower, and the engineers have stated that the biggest Subie will still reach 60 in 7.8 seconds. This beats out the Japanese automaker's other vehicles by a bit, so our review believes passing power should be no problem. The platform is obviously capable of being made into a hybrid or having an electric version at some point, but no plans are currently in place officially.
2019 Subaru Ascent's Safety
The 2019 Ascent also means to hit top in class when it comes to safety ratings. While traveling with your family you can rest easy knowing that you're equipped with Eyesight dual camera systems. This system has an exhaustive list of safety features, including lane change assist that pushes the vehicle back into the lane markers. A camera also allows you to backup when you've got the rear cargo area covered up with luggage or sporting goods. Our review of the safety features on the Ascent gives it full marks for considering all aspects of keeping Michigan drivers and passengers safe on the road and off it.
The engineers at the hugely successful automaker took several years to plan out their next attempt at a full-size SUV. Their commitment to getting it right shows in every aspect of this well-designed and well-engineered car. The Michigan Review says the size is just right, the gas mileage and safety are going to be top of the line, and consumers who already know and love the brand are going to be perfectly satisfied with this offering. The 2019 Subaru Ascent shows every promise of being a nearly perfect car for Michigan families in need of something smart and safe to transport their family. Contact the Glassman Auto Group now for more information on when you can get driving with the 2019 SUV.