New Kia Ferndale Area 2019 Kia Soul for Sale in Southfield, MI
Ferndale Area 2019 Kia Soul
Vehicle Overview
Glassman Auto Group is the owner of the 2019 Kia Soul near Ferndale MI. Our dealership is located in Ferndale area serving Ferndale car shoppers. We offer our clients the opportunity to book a test drive for the 2019 Kia Soul in the Ferndale area. We have a dedicated customer care service that is customer driven and will give you access to all the information you need to know about the new model. If you are looking for a dealership serving Ferndale car shoppers that you can trust, Glassman Auto Group could be your best bet, especially because it has a huge presence in Ferndale area.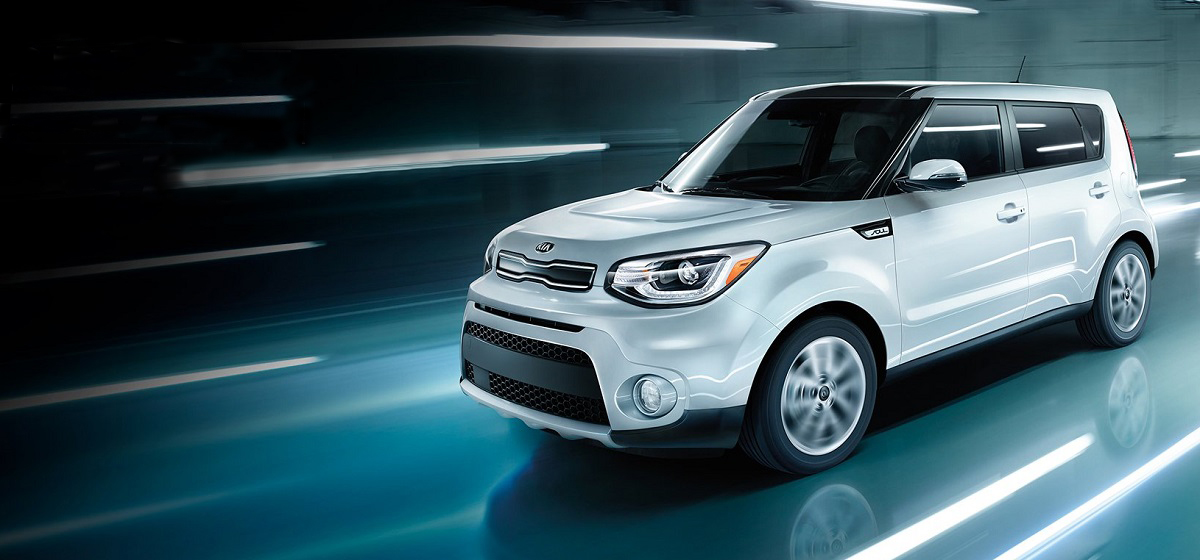 Exterior – 2019 Kia Soul
You can expect the 2019 Kia Soul to feature unique flashy exterior colors with enticing wheels. Generally, this model has a boxy shape designed to ensure there is maximum utilization of available space. The three trims that this model is available in come in different exterior designs that differentiate them. The Plus model features a two-tone roof trim with 18-inch wheels while the Exclaim package offers drivers a Panoramic Sunroof as an option of the Panoramic Sunroof Package. The Primo Lit package is distinguished by its HID headlights with power-folding side mirrors that are unique to the feature.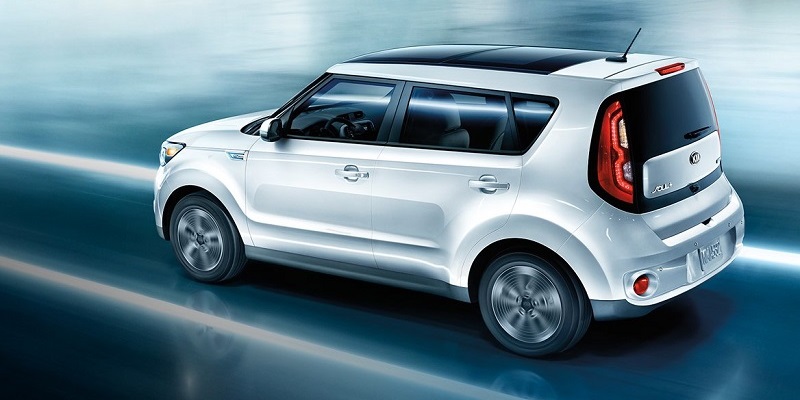 Interior – 2019 Kia Soul near Ferndale
The 2019 Kia Soul features a plastic interior with nicely grained panels for a sharp interior finish. The manufacturer has ensured that spots designed for elbow rest have pads. The manufacturer has an abundant legroom and headroom that creates an impression of a big car that can accommodate four adults. You get an even interior division between the front and back seats. This vehicle will provide you will abundant cargo space that you have the option of increasing by folding the rear seats. For enhanced comfort to passengers, the manufacturer has ensured that all the seats have been properly cushioned with its panel lowly placed. You can expect the new model to feature armrests for the back outboard seats that can be ideal for the elderly or sickly. The Plus model is available in the Audio package that features a shift knob and an improved dashboard with an 8-inch touchscreen for your infotainment and navigation systems. It also features a Harman Kardon sound system and is compatible with Apple CarPlay and Android Auto. Other interior features are two USB charging ports, a push-button smart start key, and pulsating speaker illuminations.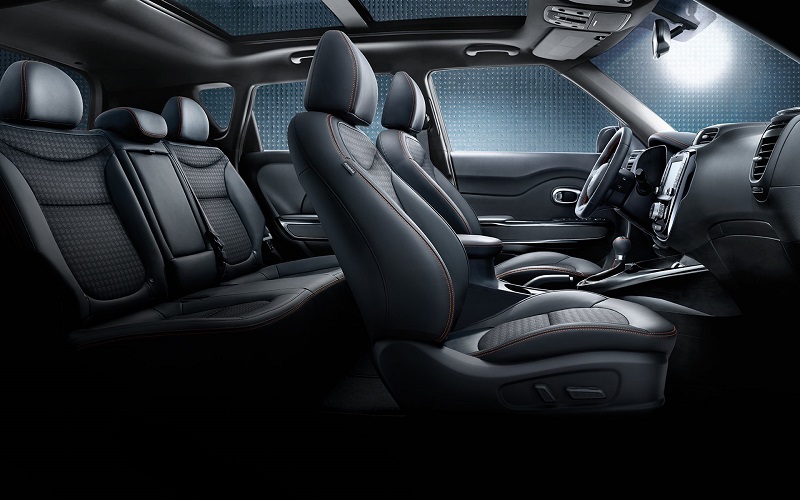 Mechanical – Kia Soul specs near Ferndale MI
2019 Kia Soul near Ferndale MI has already conducted a test drive on the vehicle and identified all the mechanical aspects of the new model. When driving this new Kia Soul, you will acknowledge its mechanical prowess as a high-speed cruiser designed to ensure a smooth driving experience. The model's suspensions respond appropriately to the bumps on the road and this enables it to compete favorably with other models in the same price range.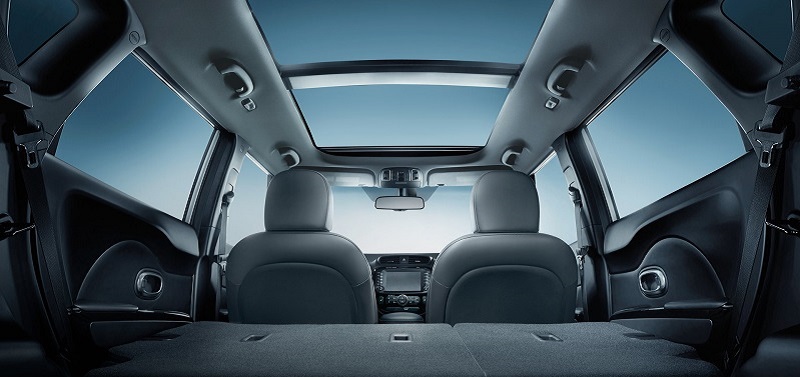 Powertrain – Kia Soul specs near Ferndale Area
The manufacturer has ensured that the new car has a powertrain that makes you desire to be on the road. You can expect the Base trim to have a standard 1.6 L engine that has the capacity to produce a horsepower of 130 hp. and a torque of 118 lb.-ft. The base trim is available as either a six manual or automatic transmission. At an extra cost, you can get more power with the turbo-charged or the 4-cylinder engine or the 2.0 L inline engine in the Soul plus package. The Soul plus package gives you an impressive horsepower of 161 hp. with a torque of 150 lb.-ft. The turbo-charged 1.6 L inline engine that is coupled with a 7-speed double clutch automatic transmission provides a driver with enhanced performance. When driving, you can opt for the sports mode that ensures the car has more weight for enhanced stability while driving.
Safety – 2019 Kia Soul dealer
You can expect the model to feature the standard safety features in its packages. The Insurance Institute for Highway Safety (IIHS) gives this model a good rating regarding the various crash tests and was granted a Safety Pick + status that remain to be reviewed again. The National Highway Transport and Safety Authority gave the Soul an overall five-star rating on its safety features with four-star ratings on a few crash tests. You can get the automatic emergency braking system for the Soul plus package. The rearview camera has been made standard while the Blind Spot monitoring system is available on the Soul plus and Soul Exclaim models. Other standard safety features for this model are the stability control system, six airbags, and adjustable front safety belts. The optional safety package includes the forward-collision warning system, blind spot monitoring system, and rear cross-traffic alert system.
Glassman Auto Group dealership allows lovers of Kia Soul models looking for a trustworthy 2019 Kia Soul near Ferndale MI to book for a test drive and own the new model. The dealer prides itself for serving Ferndale car shoppers by enabling them to drive the latest car models. To find out more about the new 2019 Soul, contact our customer care agents. They will be willing to respond to your queries and provide all the information you need to buy a car.