New Kia Dearborn MI Area 2019 Kia Optima for Sale in Southfield, MI
Vehicle Overview
The KIA Optima is a winner of a mid-sized vehicle that has been bringing comfort, luxury and reliability to consumers in the Dearborn MI area since 2000. Each year, the manufacturer reevaluated its design and features and added things that would be more accommodating than the previous model. The 2018 KIA Optima has a solid feature set that you will enjoy no matter where you go. Read this review for Dearborn drivers so that you can see all that this model has to give you. When you're done, you can contact the dealer serving Dearborn Michigan and schedule a meeting to see it in person to review it.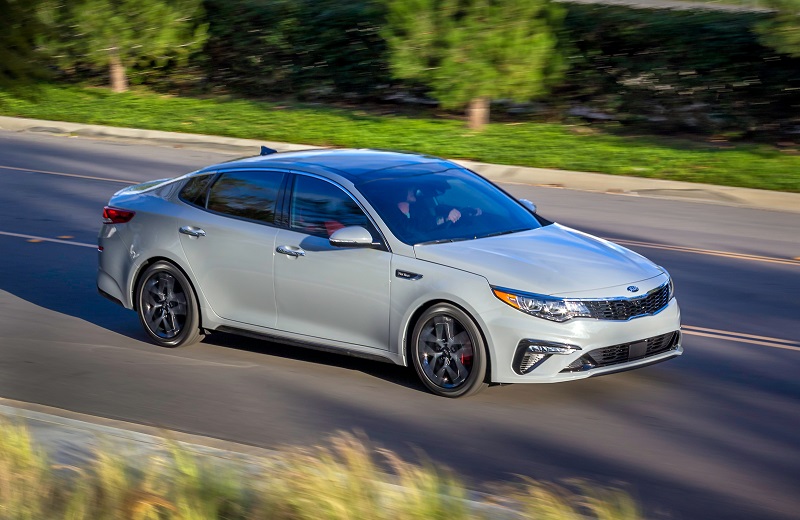 2019 Exterior Features
The first thing you'll notice about the model is that is has gone through some drastic changes since the 2018 version. The exterior is what has had the biggest makeover. You'll notice the matte grille, the sporty wheels and lights that will kind of remind you of the Stinger model. In fact, its entire body is sportier than the previous model was. It has curvier sides and a more dazzling light set. This model definitely kept its sports appeal, so you'll love it like that. The manufacturer even introduced a new color, passion red, so that you could take a little bit of a walk on the wild side. The new look of the model is so hot that you may just interrupt traffic. Other color choices include Titanium Silver and Snow White Pearl. It's a cleverly built option that still keeps its prestige even though it's sporty.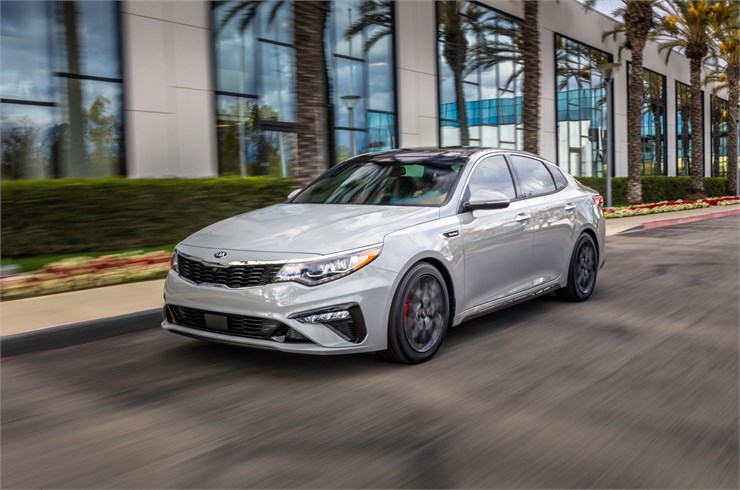 2019 Kia Optima's Interior
This manufacturer always goes for a luxury feel no matter which model it is. However, this model has a few extra luxurious features inside of it. The idea is to make you believe that you are riding in something that cost a fortune. The car's interior will do that for you, and you will still get to buy an affordable vehicle. It's the perfect car to buy if you want to feel like a million dollars without spending anywhere near that much on it. Interior feature list includes things like the tilt steering column, back pockets, vanity mirrors and power windows. The seating complements your lumbar area and your backside, as well. That's what you'll love the most about spending time in it.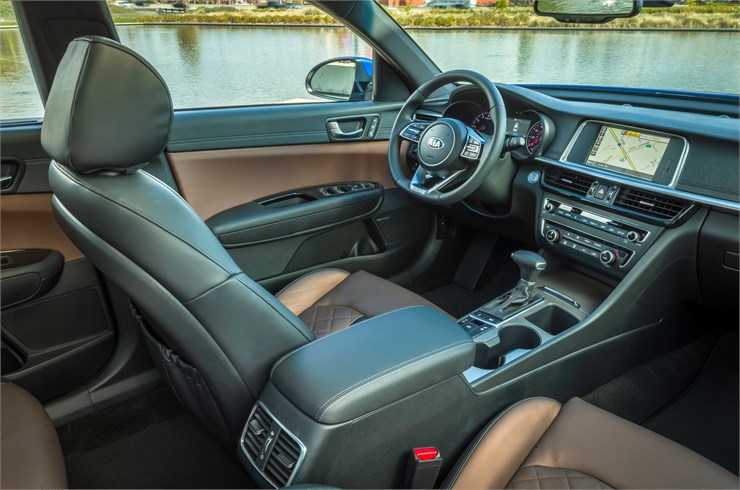 2019 Mechanical Features
Technology and fun features are always important things to have. You will have them if you buy this vehicle. Android Auto and Apple Carplay will be there for you to keep you connected to some of your most important applications. You'll also have features like the Bluetooth wireless technology and the rear camera display. The Bluetooth wireless technology will allow you to use certain features wirelessly so that your hands can be free to drive at all times. The rear camera display will help you see everything that's going on around you so that you can be safe at all times.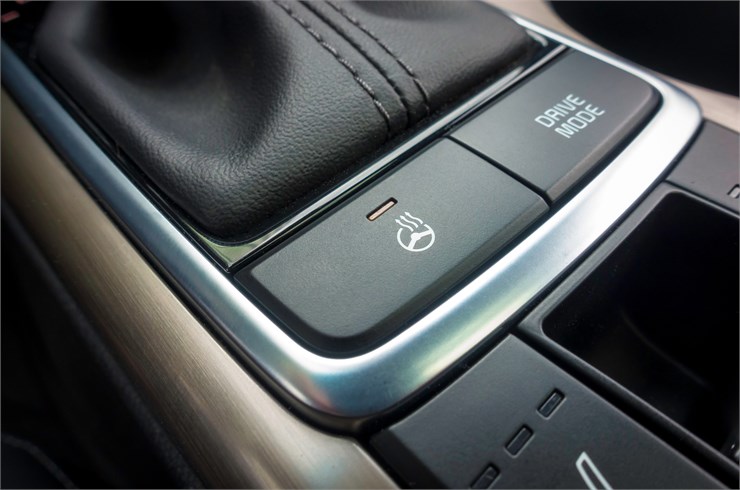 2019 Kia Optima Power-Packed Powertrain
This review for Dearborn drivers is going to include some information about the productive powertrain that this model has. The base has a four-cylinder motor that will be fun to drive because you can get it with a manual transmission. If you like driving stick shifts, you'll love this model. It puts outs 178 horsepower and is also extremely efficient on gas. You can have fun and be practical when you drive a machine that is built for your convenience. Of course, you can select some other fun trims and get an automatic transmission if you so desire. The manual transmission was just a suggestion for you. Visit the dealership serving Dearborn Michigan so that you can experience both types of transmissions.
2019 Kia Optima Safety Features
Safety is on the top of the list according to KIA. Therefore, you can rest assured that your car will always work with you to keep you and anyone who travels with you from getting into an accident. Protection for your children starts with rear safety door locks and the lower anchors and tethers for children. The car also has a ton of features that are designed to keep your car stable and keep you alert no matter how challenging your journey may be. Antilock Brakes and the Tire Pressure Monitoring System are just two examples. The TPMS is set up to help you stay in the know about your tires. It's a preventive tool that works to avoid major tire blowouts. Antilock Brakes are always great to have because they kick in when you need them to the most. They prevent skidding if something happens, and you have to apply your brakes abruptly. The car has a wealth of other features, and the salesman at the Dearborn MI area dealership can tell you all about them.
Optimize Your Life Starting Today
You've read the review. Now it's time for you to do something drastic about it. The Optima is probably the right car for you, but you won't know until you get inside of it. Schedule your test-drive and allow a salesperson to help you plan your ownership journey. He can help you choose the trim that has all the highlights and elements that you want it to have. All it takes is just a single phone call and a request. They're waiting to get behind the wheel with you and share the amazing driving experience that you'll have in this model.
*Article for general informational purposes, for complete details please contact the dealership.