New Kia 2019 Kia Soul with Bad Credit near Auburn Hills MI for Sale in Southfield, MI
2019 KIA Soul with Bad Credit near Auburn Hills MI
Vehicle Overview
Since its introduction to the U.S. market in 2009, the Kia Soul has been a favorite among drivers looking for a great vehicle that doesn't break the bank. The 2019 model of this subcompact crossover SUV has a unique design and plenty of high-tech features to please any modern driver. With its affordable price tag, it has become a staple on roads across the country. Drivers who have bad credit near Auburn Hills can benefit from the value the crossover has to offer. If you're thinking about getting a new Soul, you can finance at the Glassman Auto Group. We'll be happy to work with you and find a solution to your unique needs.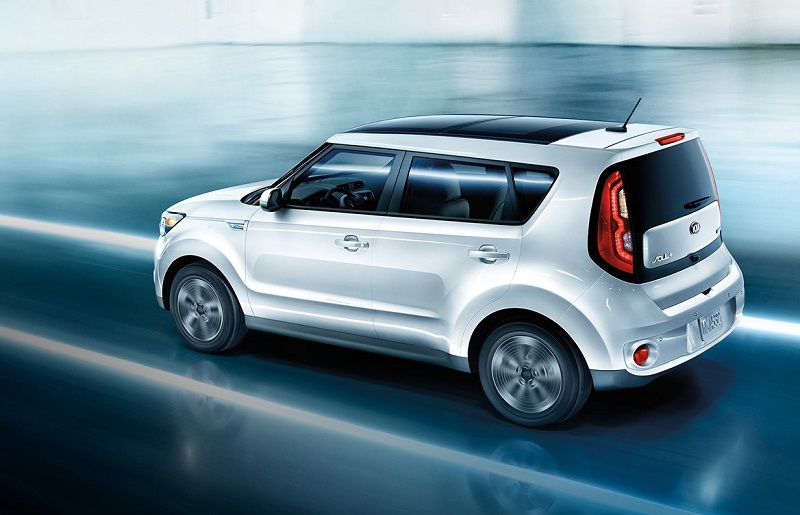 Exterior – 2019 Kia Soul
The Kia Soul is known for its distinct style. The new model is no different. It has a youthful look that will turn heads wherever you go. The front-end features Kia's tiger nose grille. It's surrounded on both sides by the headlights. The crossover is available with high-intensity discharge lights, LED fog lights, and LED signal lights. On the rear, LED brake lights are also available. They surround the backup lights and create a bright arched shape. One thing that drivers will love about the 2019 Kia Soul is its color. The crossover is available in a range of hues. In addition to muted colors, Kia offers vibrant shades. These include Caribbean Blue and Wild Orange. Some models are also available with a two-tone paint job. You can get the Soul with a white body and red roof or a red body with a black roof. The possibilities are endless.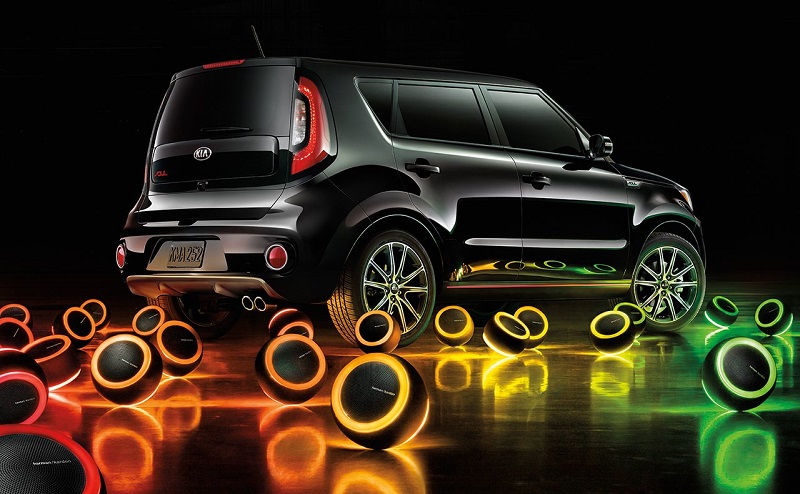 Interior – 2019 Kia Soul near Auburn Hills
Drivers with bad credit don't have to sacrifice on quality. The 2019 Kia Soul has a sleek interior filled with plush materials. The front seats utilize a bucket-style design that supports the body through curves and turns. Kia offers a couple of optional seat features to keep you comfortable throughout the year. The available heated and ventilated front seats can be turned on with a simple press of a button. In the back, the rear seats take on a 60/40 split design. They can be folded down to maximize the rear cargo area. When it comes to technology, the new Kia doesn't disappoint. A versatile infotainment screen and a rearview camera come standard. The system is available in a couple of different sizes based on trim level. Higher trim levels get a large touch screen display and smartphone compatibility. You can check out a 2019 Kia Soul near Auburn Hills MI at our dealership.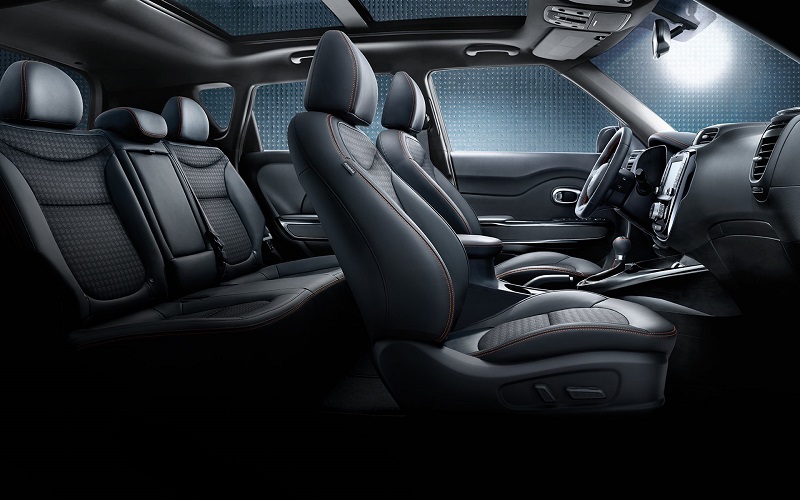 Mechanical – Kia Soul specs near Auburn Hills MI
Despite its compact size, the new Soul is built to be tough. High-strength steel is used throughout the chassis for ultimate durability. The crossover can also handle rough roads without a problem. The rear wheels are equipped with a coupled torsion axle beam. The front wheels have Macpherson struts. Gas shock absorbers are also used. These suspension components work together to make your ride comfortable. They absorb the force of impact from bumps and rocks so that you don't feel them in the cabin. If you need to make a sudden stop, you'll be happy to know that the Soul is equipped with great brakes. 10.3-inch solid brake discs are used on the front wheels while 11-inch ventilated discs are used on the front. If you are interested in getting the new Kia Soul but have bad credit, stop by our showroom today. We'll be happy to go over your financing options.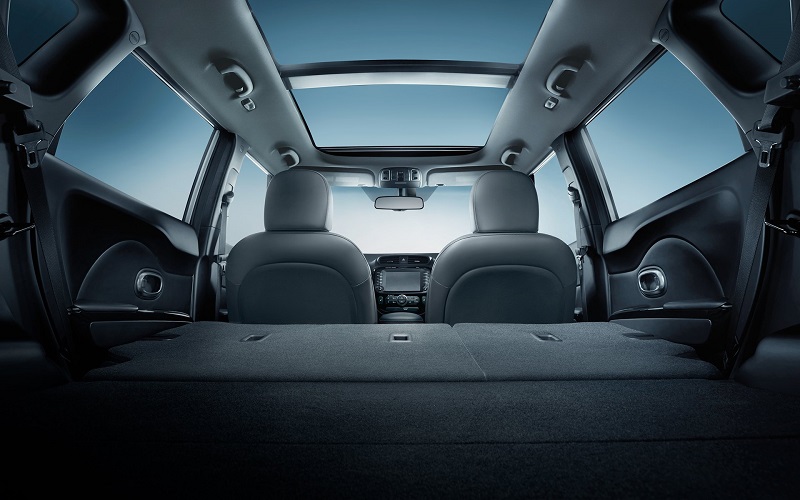 Powertrain – Kia Soul specs near Auburn Hills Area
There are a few different engine options to choose from when you get a new Kia. The base model is powered by a 1.6-liter inline-four engine. It can generate up to 130 horsepower and 118 pound-foot of torque. Plus models have a 2.0-liter inline-four engine. With this engine, you can expect to get up to 161 horsepower and 150 pound-foot of torque. Finally, on the top-of-the-line Exclaim build, you're getting a 1.6-liter turbocharged engine. It can provide you with an impressive 201 horsepower and 195 pound-foot of torque. All three engines have direct-injection technology for better performance and fuel efficiency. There are also three different transmission system options. These include a traditional six-speed manual transmission, a six-speed automatic transmission, and a seven-speed dual clutch transmission.
Safety – 2019 Kia Soul dealer
Drivers with bad credit near Auburn Hills can ride easily in the new Kia Soul. This crossover is built to keep you safe. It has an advanced airbag system. The system has sensors that detect the severity of the collision so that it can deploy the bags safely. Crumple zones are also included in the front and rear of the vehicle. They can absorb impact energy before it affects the cabin. For even more protection, Kia has reinforced the sides of the cabin with steel beams. They can deflect the force of impact away. Active safety features are also available. These systems work behind the scenes to monitor your driving. They can react when trouble arises to help you avoid a collision or mitigate the effects. The Traction Control system automatically adjusts transmission power and torque to avoid wheel slip while the Antilock Braking system reduces unwanted skidding.
Overall, the 2019 Kia Soul is a great value for any driver. It has high-tech equipment, flashy style, and great performance. If you want to get behind the wheel of a new 2019 Kia Soul near Auburn Hills MI, you can finance at the Glassman Auto Group. We can work with bad credit and will do all we can to get you the vehicle of your dreams. Stop by today to speak to one of our team members and take the new Kia Soul out for a test spin.