New Kia 2019 KIA Optima with Bad Credit near Auburn Hills MI Metro Detroit l Southfield MI
2019 KIA Optima with Bad Credit near Auburn Hills MI
Vehicle Overview
Don't fret if you're looking for a new car, and you have bad credit. You can still become the proud owner of a vehicle you adore even if you have some undesirable incidents occur in your past. The 2019 Kia Optima near Auburn Hills is a vehicle that you may be interested in. The finance team can help you obtain one if you show up with all the necessary paperwork, and you exercise trust and patience. The Kia Optima has good standings on sites such as US News. It's currently listed as number six in the category of mid-sized cars on the US News site. The people who rated it highly did so because they appreciated its smooth ride, jazzy interior and technological features. You can visit the finance specialists at Glassman Auto Group for help getting a loan for a new car.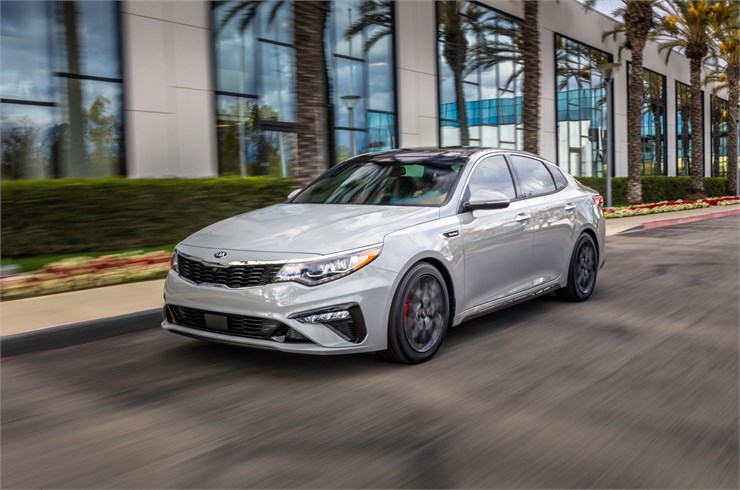 Exterior – 2019 Kia Optima
The Optima's exterior has somewhat of a sporty appeal. Therefore, you will be happy with it whether you like sportscars or classy vehicles. The manufacturer built it to give you a mixed sense of identity so that you could easily fit into any driving persona. The color that you choose will help you to establish who you are in the vehicle. Some of the options you'll have are Sparkling Silver, Passion Red and Horizon Blue. Passion Read gives a true depiction of what you'll get.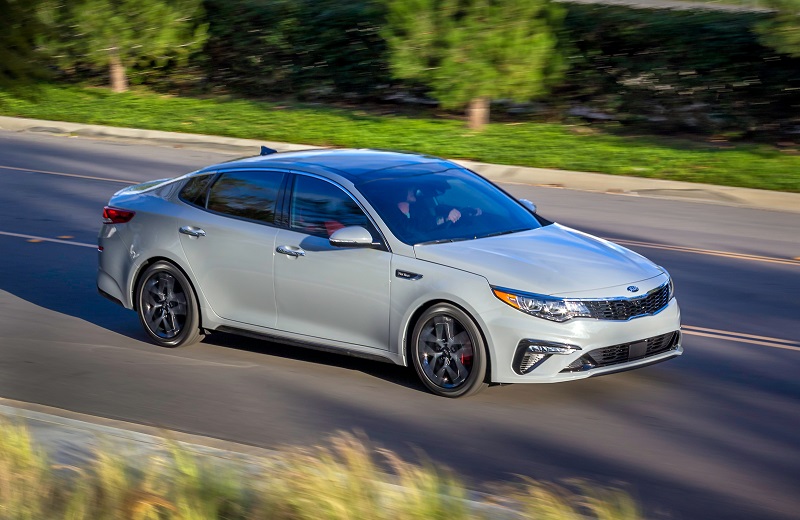 Interior – 2019 Kia Optima near Auburn Hills
The interior is designed for your comfort and convenience, of course. The manufacturer was very considerate and thought of many things that you would appreciate. Some of the features of the interior that you'll love include features such as the Dual-Zone Full Automatic Temperature Control. Climate is so very important because it can give you the desire to keep on driving when you need to make a destination. Amenities such as bottle holders and storage space are important for the things you have to bring along for your trip. You'll also have adjustable seats, seating for five and lots of space to drive and think. You can't ask for a better vehicle because it probably doesn't exist.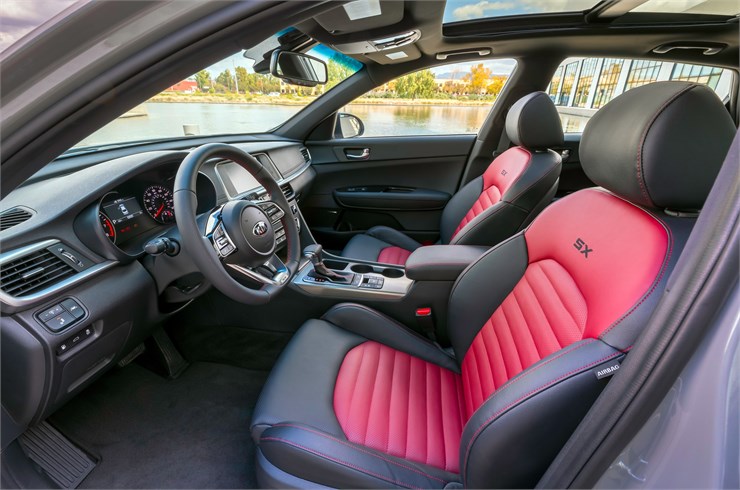 Mechanical – Kia Optima specs near Auburn Hills MI
The Optima provides a lot of entertainment and technological extras if you're looking for something to keep you busy. You and your passengers have plenty to do and lots to enjoy from this model. Some of the top features it offers are features such as the UVO Infotainment, heated seating, Bluetooth, HD Radio, Wi-Fi and more. You will adore all the features you have access to on this model. You can access apps like Android Auto and Apple CarPlay, as well. Those two apps will keep you connected to all the applications that mean the most to you while you're driving. You can listen to your favorite music, receive turn-by-turn driving directions or find out information about your neighborhood. Visit the finance specials at Glassman Auto Group and get help making a deal on a new vehicle come true for you. Bad credit near Auburn Hills MI will not stop you from getting a good package.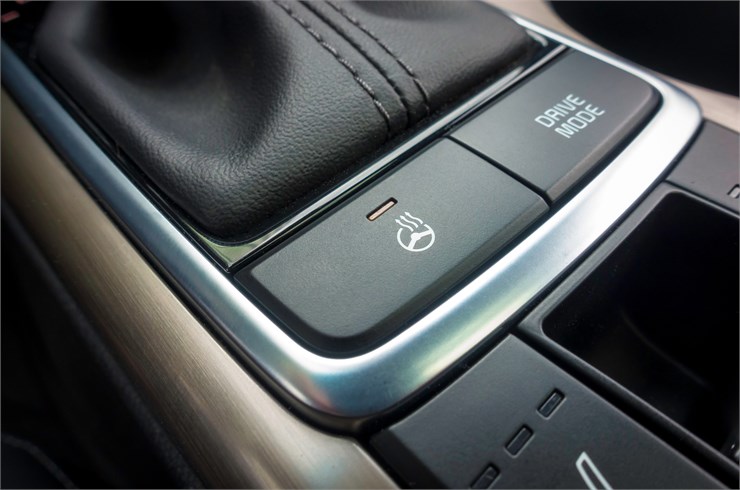 Powertrain – Kia Optima specs near Auburn Hills Area
The Optima's powertrain is almost as exciting as its exterior is. The base model has a 2.4-Liter motor that will give you at least 185 horsepower. That's enough kick to blow away a lot of the competition in its category. The vehicle is also economical as far as saving money, so you'll appreciate that aspect of it. If you feel as though you need more power and performance, you can opt for one of the stronger motors. There is an option that delivers 245 horsepower, so you're not limited at all. You can have speed as well as savings.
Safety – 2019 Kia Optima dealer
Safety features are additions that work hard to keep you and your passengers safe. The Kia Optima has quite a few safety features for your protection. Some of the ones that you'll get to use are features like the Lane Departure Warning, Traction Control and Brake Assist. Traction Control is a feature that works best in the rain and other undesirable conditions. What it does is it helps the tires to grip the road better during poor conditions when the road is extra slippery. The Optima has this feature, and you should take full advantage of it because it will help you feel safe and secure. Another feature that's quite beneficial is the Lane Departure Warning. It sends you a signal if you ever move out of your lane for any reason. You may get distracted one day or get tired while you're driving. The feature is excellent in such situations. Brake Assist is exactly what it sounds like it is. It's a system that supports you and helps you brake when you need to the most. Many features are available, and you can find out more by visiting the dealership and inquiring. Bad credit? No worries. Take advantage of some of the finance specials at Glassman Auto Group.
Take a Test-Drive
You've heard many wonderful things about the Optima thus far. Now, it's time to see how true they are. Schedule your test-drive today and get behind the wheel yourself. Don't be afraid or feel like you won't receive financing. Speak to the finance specialists at Glassman Auto Group and allow them to present you in the best light for approval. Start today and ask what deals and specials are available. You will be able to get something even if you have bad credit near Auburn Hills MI.
We appreciate your interest in our inventory, and apologize we do not have model details displaying on the website at this time. Please fill the form out below and our team will quickly respond, or, please call us at (888) 451-0949 for more information.