New Hyundai 2018 Hyundai Sonata vs 2018 Ford Fusion l Southfield MI for Sale in Southfield, MI
2018 Hyundai Sonata vs 2018 Ford Fusion | Southfield MI


View Inventory
2018 Hyundai Sonata vs 2018 Ford Fusion
The Hyundai Sonata model and the Ford Fusion are fabulous choices of vehicles. They're both options that you will appreciate if fuel efficiency is your main concern. That's not the only thing that's special about them, however. Both models made it into the top 10 list on sites such as US News in the category of economy vehicles. They both have features that you will love, enviable performance options, and a comfort level that feels like home. Glassman Auto Group in Southfield Michigan has both models on their lineup. Here's some information about both of them so that you can make a sound decision on which one is best for you.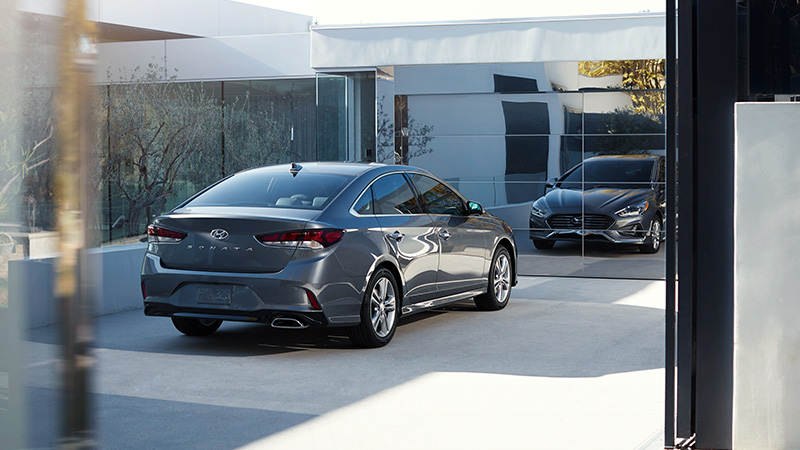 2018 Hyundai Sonata vs. 2018 Ford Fusion: Interior
It's important for a vehicle's interior to make you feel at home. The Sonata interior does just that. You will feel a sense of comfort all around you as you enjoy features such as the leather-wrapped steering wheel, room for five and a ton of entertainment features. The Sonata's interior is designed to keep you in that seat for many, many miles. Visit the dealership serving Detroit Southfield Troy to get behind the wheel and see for yourself.
The Fusion looks kind of cozy and can seat you and your family in it. Armrest and cup holders are available for your accommodation. You can find out some additional information about the interior by contacting the dealership.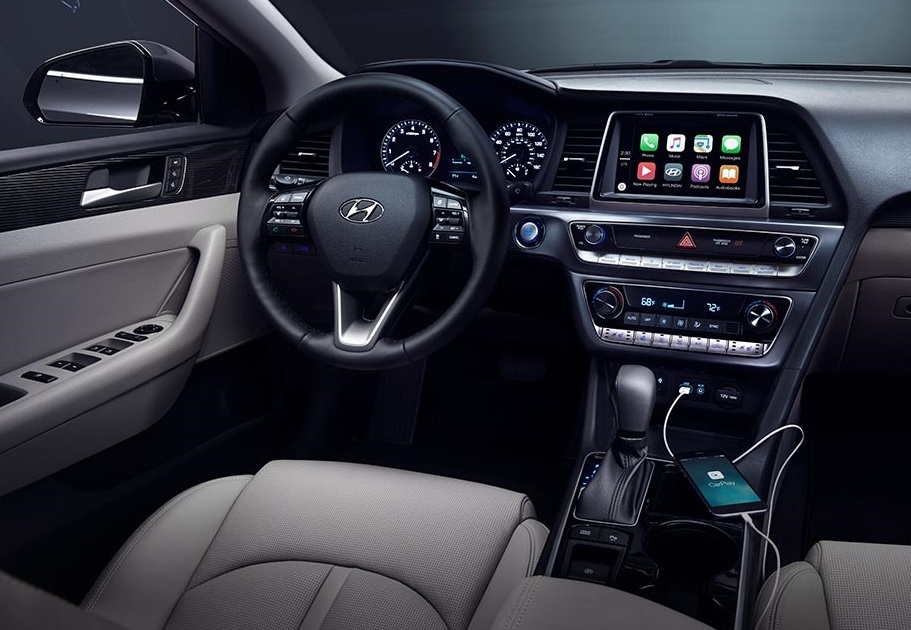 Sonata vs. Fusion: Exterior
At first glance, the 2018 Hyundai Sonata is absolutely breathtaking. It has a chiseled body that cuts right into your soul when you look at it. When you look at its elegant exterior, you will never imagine that this is an affordable vehicle because it looks like something that only millionaires can own. Its fascinating cascading grille makes it stand out from all the rest of the models in his class. The restyled headlights, sharp tail lights, and fiercely prestigious Wheels do it even more Justice. Mere words can't express it's beauty though. You have to visit the dealership in Southfield Michigan and see it for yourself to truly understand. Color options include Quartz White Pearl, Scarlet Red, Electric Blue, and many other vibrant options. Why Hyundai? It should be obvious already. It's gorgeous.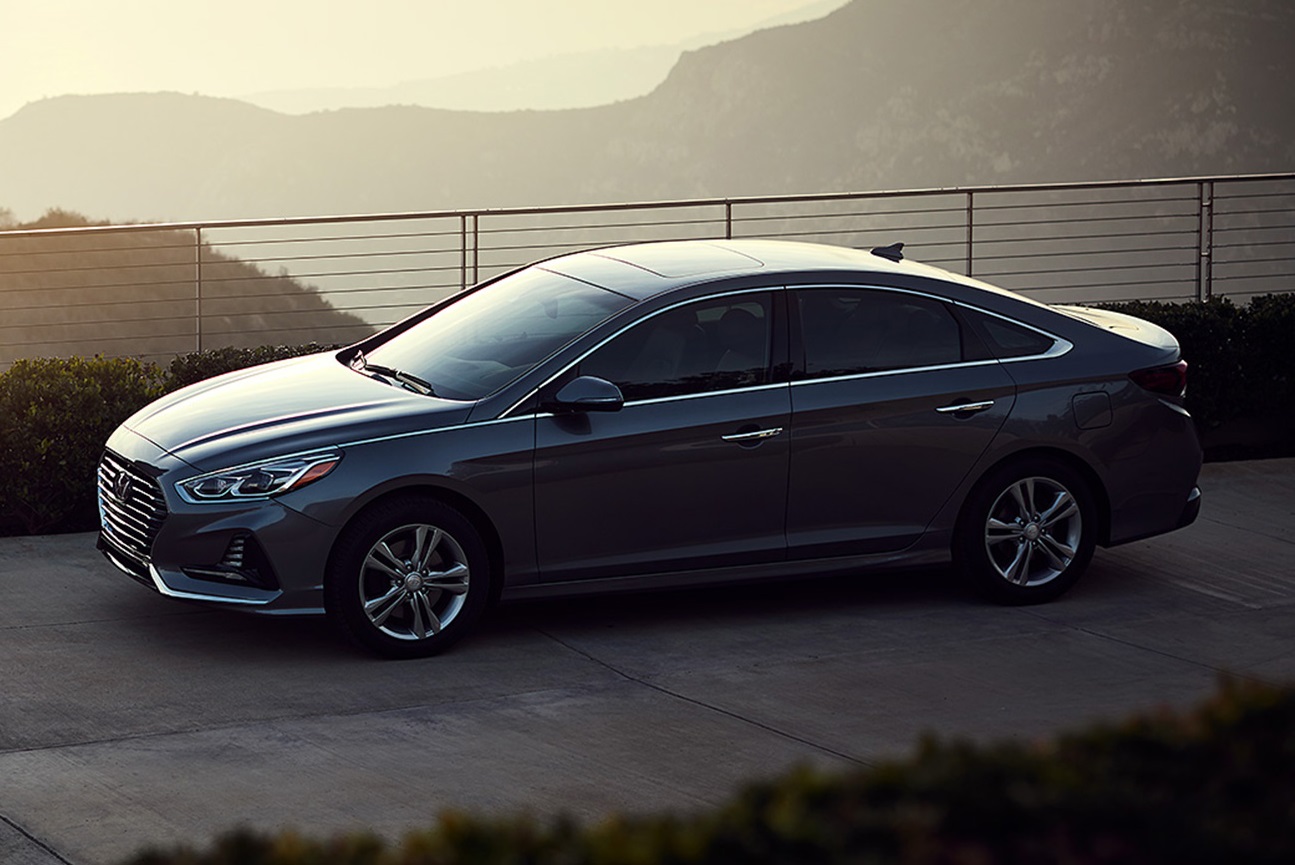 The Ford Fusions design looks like the manufacturer tried to go the way of elegance itself. Unfortunately, it doesn't quite give off the same look of the luxury that the Sonata does. It's got a pretty decent feel to it, but it just doesn't have the same spark. It's a clean option if you're looking for something neat and simple, but the caliber is just not the same next to the Sonata. Color options include Burgundy Velvet, Shadow Black and more.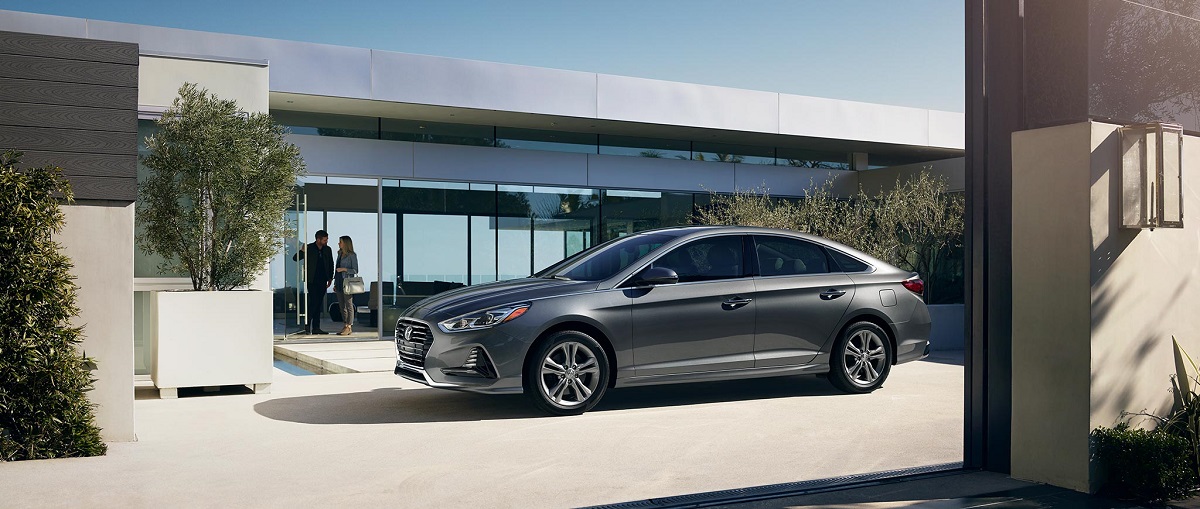 Sonata Versus Fusion: Mechanical Features
Neither you nor your passengers will be bored for one minute because of all of the tech that you'll find inside this cabin. It has a vibrant 7-inch color touchscreen display for navigation and application visuals. You'll have access to Bluetooth hands-free phone operation so that you never have to take your hand off the wheel. Additional features include Apple CarPlay, Android Auto, USB and the auxiliary jack and much, much more. Get the comprehensive list of features at the dealership in Southfield Michigan.
The Ford Fusion has some tech you'll have access to an AM/FM stereo with the CD player and MP3 player and four speakers. It's nothing to write home about, but it will provide you with some tunes during your trip. The vehicle also comes with goodies such as Telescoping Steering wheel, Push-Button Start and Rear Defroster.
Sonata Versus Fusion: Powertrain
If you were worried about whether this model had enough power for you, you can stop worrying right now. The base model comes with the 2.4-liter 185-horsepower engine that is mighty fine on fuel efficiency. Hyundai considered all types of drivers when they crafted this masterpiece. So you won't have the least bit of trouble locating the perfect model for you inside and out. There are some additional motor options for you, including one that puts out 245 horsepower.
The Fusion has a couple of options, one being a 1.5 liter I-4 that is fuel efficient and robust. You have a few other motor options to choose from for this model see the salesperson for additional information about the 2018 Ford Fusion.
Sonata Versus Fusion: Safety Features
Safety is still the number one priority, which is why the manufacturer made sure to pack the Sonata with a comprehensive suite of safety features. The list is very extensive, But it includes features such as the Tire Pressure Monitoring System, Advanced Dual Front Airbags, Brake Assist, Traction Control and more. On top of all those features, you'll have a Rearview Camera that has your back at all times.
The Fusion has some safety features of its own, and the safety lineup includes features such as Cross Traffic Alert and the Blind Spot Information System. These features work together to ensure that you have a safe journey.
Schedule an Appointment Today
The need to test-drive the Hyundai Sonata should be abundantly clear. Contact Glassman Auto Group serving Detroit Southfield Troy to test drive the 2018 Hyundai Sonata. Why Hyundai? It's hands-down the best choice out of your two options. Take a short Journey with the salesperson and ask all the questions that you need to ask about the model. Discuss your options, pricing, colors and any other personalization options. At the end of your drive, you can advance to the next level, which is the finance department to make this Sonata your own.